Our lush wheatgrass makes a beautiful display.
The possibilities are limitless.
1,300 Trays of Wheatgrass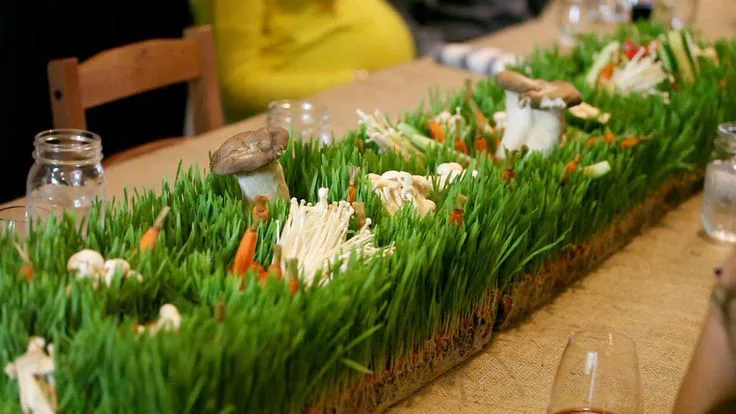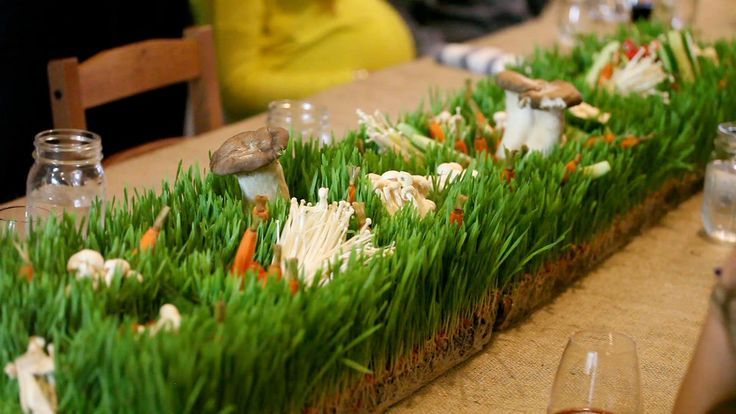 Floral Displays
Special Events
Trade Shows
Centerpieces
Photo Shoots
Window Displays
In-Store Displays
Advertising
Add beautiful and fresh greenery to centerpieces or seating card displays for weddings, bar/bat mitzvahs, sweet 16's, and other formal events.
Quality, Reliability, & Custom
Let us help you design your display, determine quantity or dimensions,  & recommend grass height.
Only Perfect Foods will have large quantities in stock for a last minute order. 
"The most beautiful grass in the world" is available in our 10″x20″ trays in heights from 1-6 inches (11×21″ including black plastic tray). We can even grow in custom containers/pots. Delivery is available throughout the NYC and surrounding areas, and last minute orders are our specialty. We're the grower of choice for special events due to our reliability and quality product.
Our grass has been on the cover of "Martha Stewart Living", featured in "New York Magazine", used in mini ballfield centerpieces for the NY Yankees, and grown to create custom pillars for the entrance to Bloomberg's annual party. Florists continue to find new creative ways to incorporate wheatgrass into their displays at weddings, sweet 16's, bar-mitzvahs, and other festive events.
Contact Us for a custom quote for your wheatgrass display today!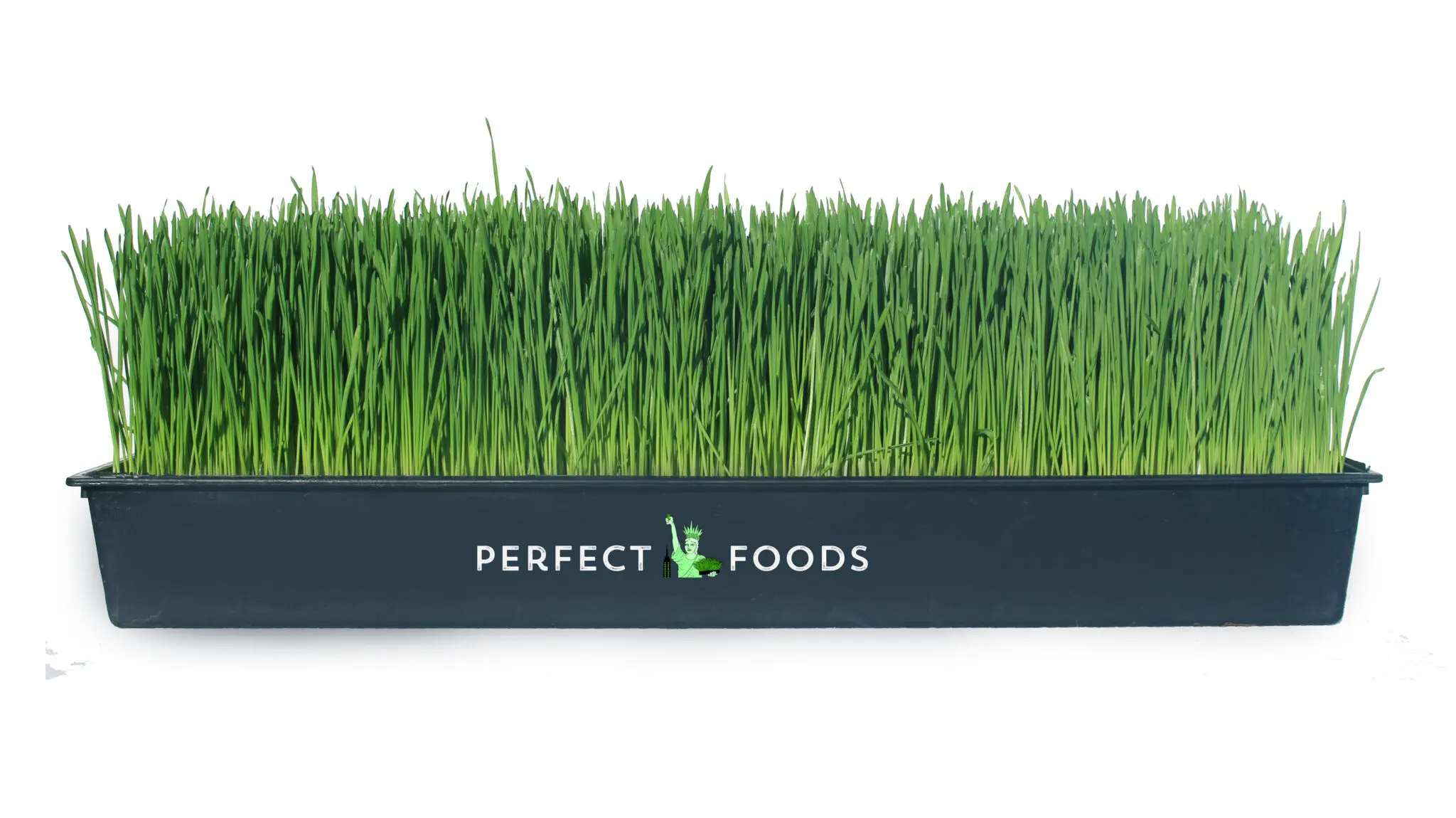 11″x21″ tray
Custom sized pots or displays available. 
For buffet display, centerpieces, or juicing.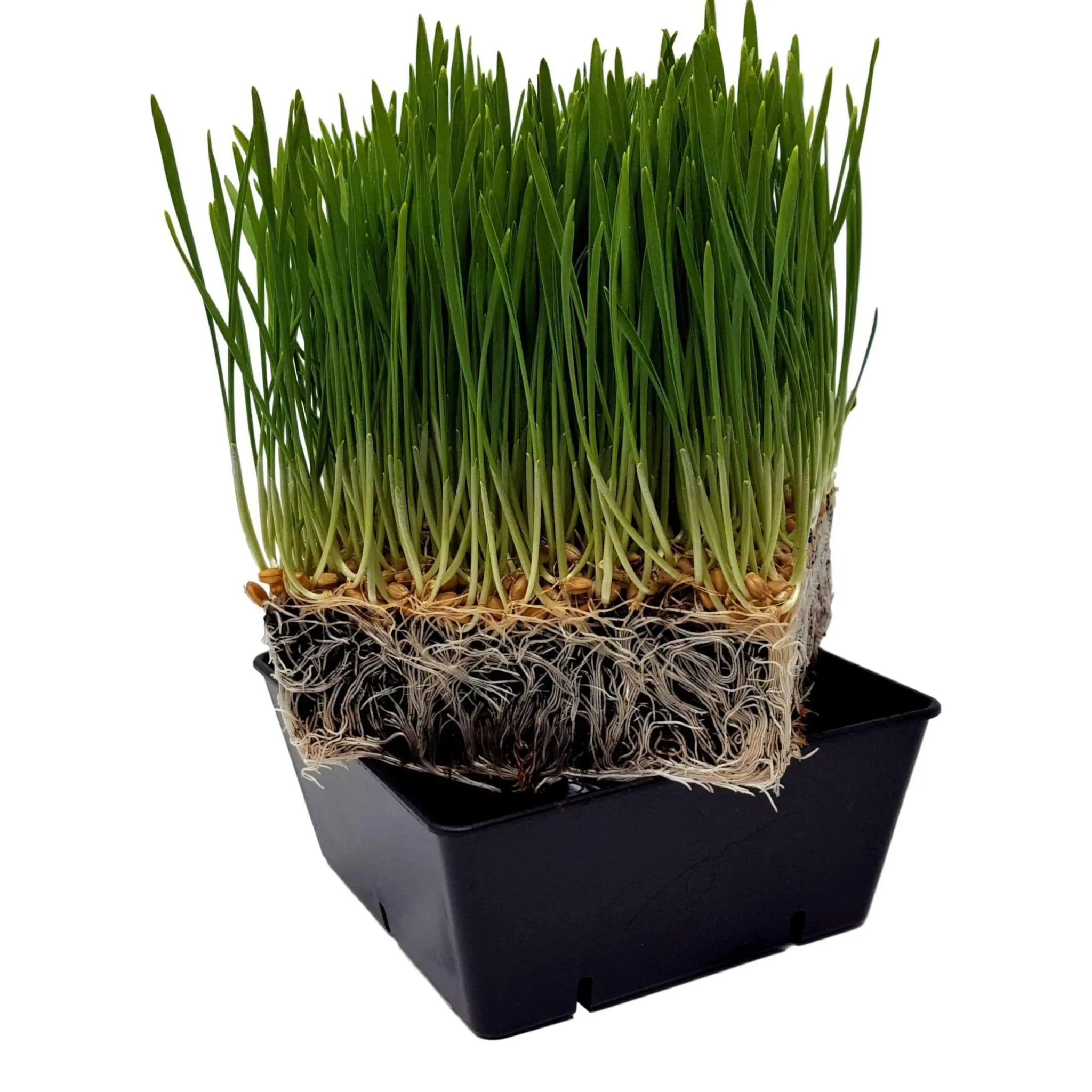 5″x5″ pots
For buffet display, centerpieces, or juicing.