Wheatgrass Benefits For Health
Wheatgrass is young wheat (only 7-10 days old) which is usually squeezed in a wheatgrass juicer into a super-nutritious green juice.
With hundreds of vitamins, minerals, & phytonutrients all balanced for what the body needs, wheatgrass is a powerful superfood. Thousands of health-conscious people drink this juice daily to experience the amazing wheatgrass benefits for health, and you can too.
"Fresh wheatgrass juice is to an adult, as mother's milk is to an infant."
Thousands of people over the past 40+ years who regularly drink Perfect Foods' wheatgrass have reported they experience these amazing health benefits*
Total Body Health Improvement
Mental & Physical
Higher Energy Levels
Alert, Active, & Well Rested
Younger & Healthier Appearance
Hair, Skin, & Nails
Stabilized Blood Sugar Levels
Safe For Those with Diabetes
Boosted Immune System
Your Best Defense
Reduced Inflammation
Improved Digestion
Increased Fertility
*These statements have not been evaluated by the FDA. Wheatgrass is not intended to diagnose, treat, cure, or prevent any disease. Wheatgrass is a food, not a drug or dietary supplement.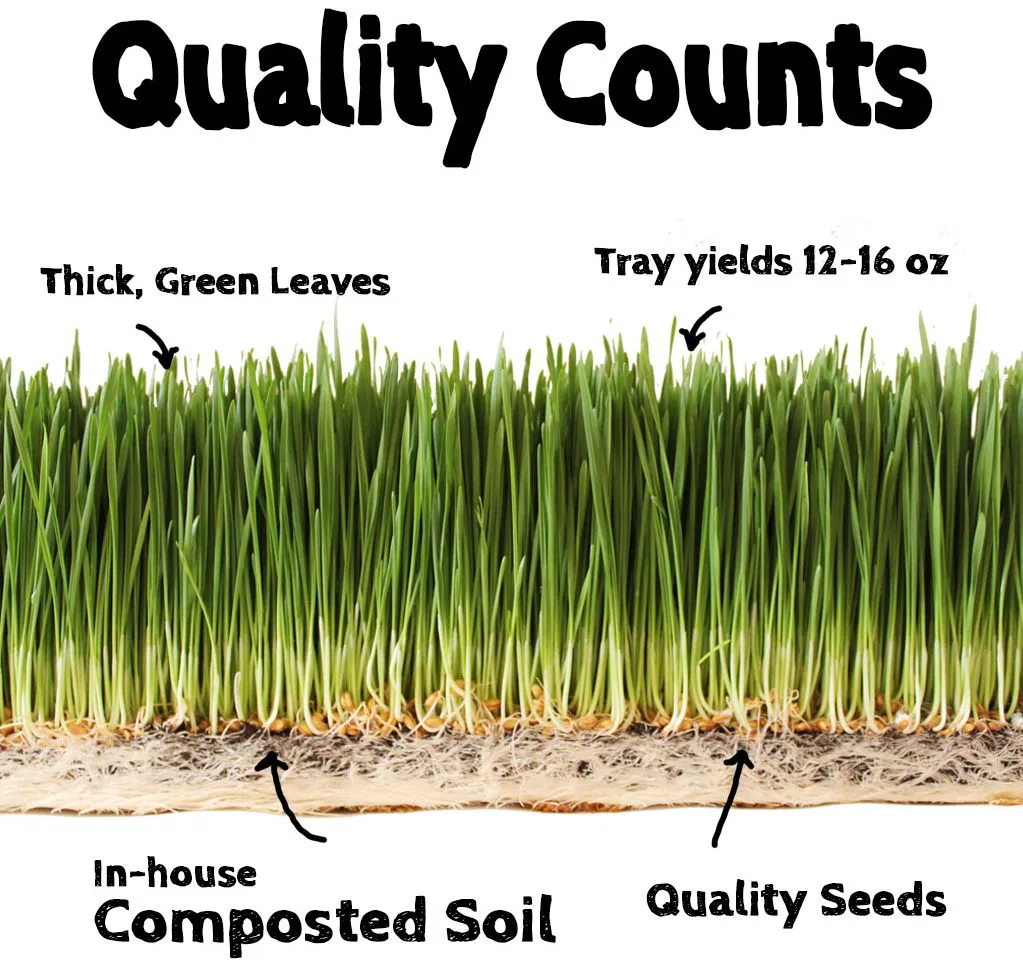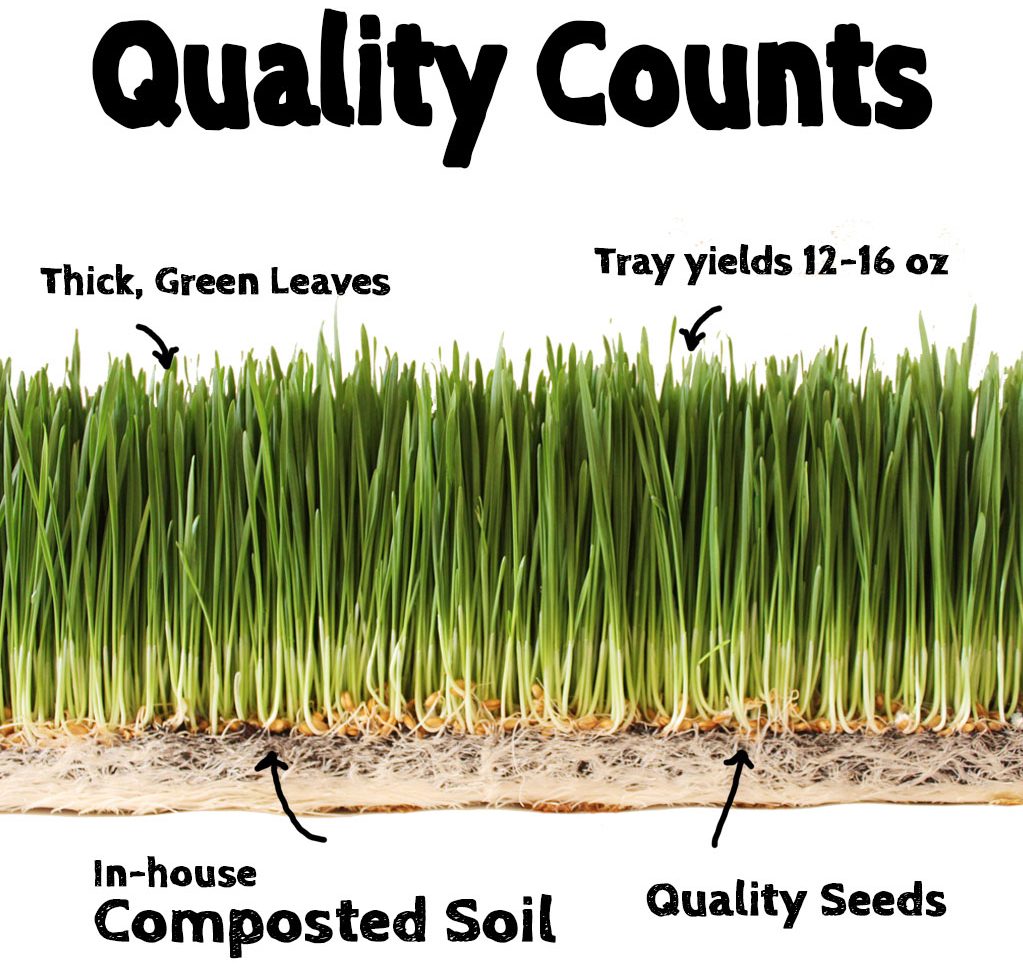 Perfect Foods is known as the world's premier grower of wheatgrass.  You can expect our wheatgrass to reliably be  deep green, packed with nutrition, soil-grown (never hydroponic), and certified organic.  Those who have tried other wheatgrass usually agree ours is significantly more intense in flavor and potency.  The exceptional color, smell, and taste of the juice indicates the optimal health of the plants,  and its superior nutrition.
If you're going to drink wheatgrass, its important to have the highest quality you can find. Wheatgrass which is hardly green or  grown hydroponically won't have the same nutrition needed for the optimal health benefits.
Its also important to make sure you drink Fresh wheatgrass juice rather than powders or bottled HPP juice.  Any extreme process risks damaging the delicate nutrients found in wheatgrass, destroying its healing properties.  
Read more about this in the FAQ section below.
"How do you know if wheatgrass is good? When it makes the hairs on the back of your neck stand up!"
– Harley Matsil  (Owner)
Drink Wheatgrass Daily for Maximum Benefits
Try at least a 1 oz shot each day for 5 days in a row (to see how you feel).  For full wheatgrass benefits, drink 2 oz in the morning and 2 oz in the afternoon.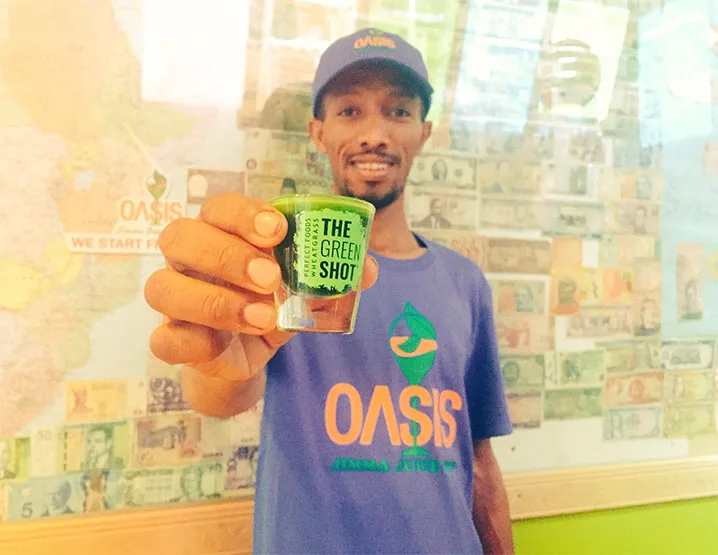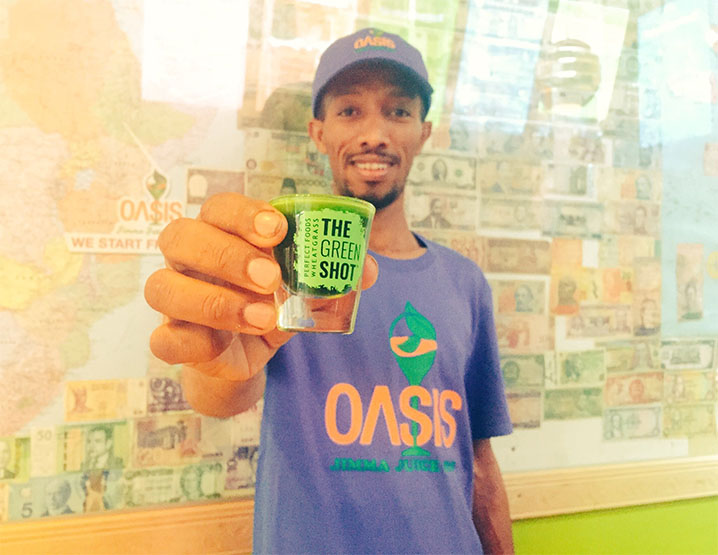 Ask for a freshly juiced wheatgrass shot at over 400 locations in the NY region which we deliver to.

Find a Store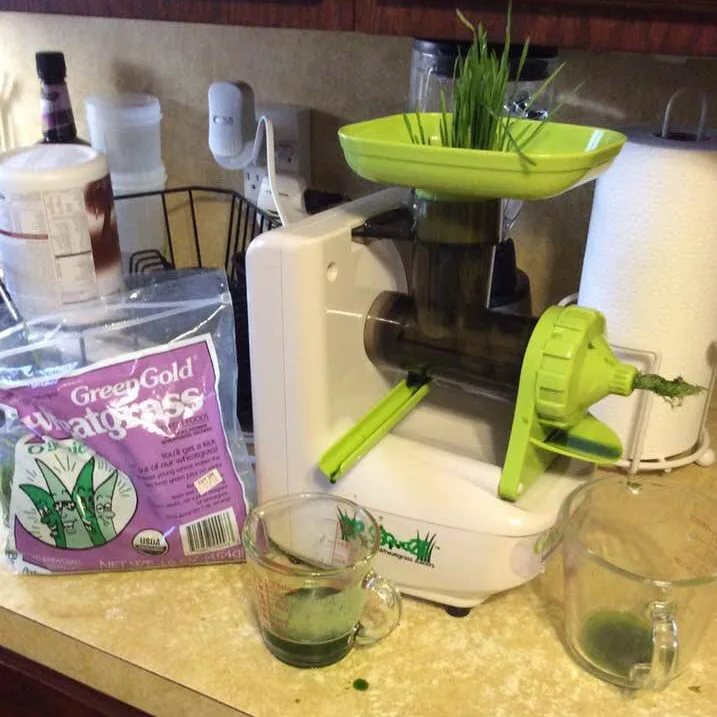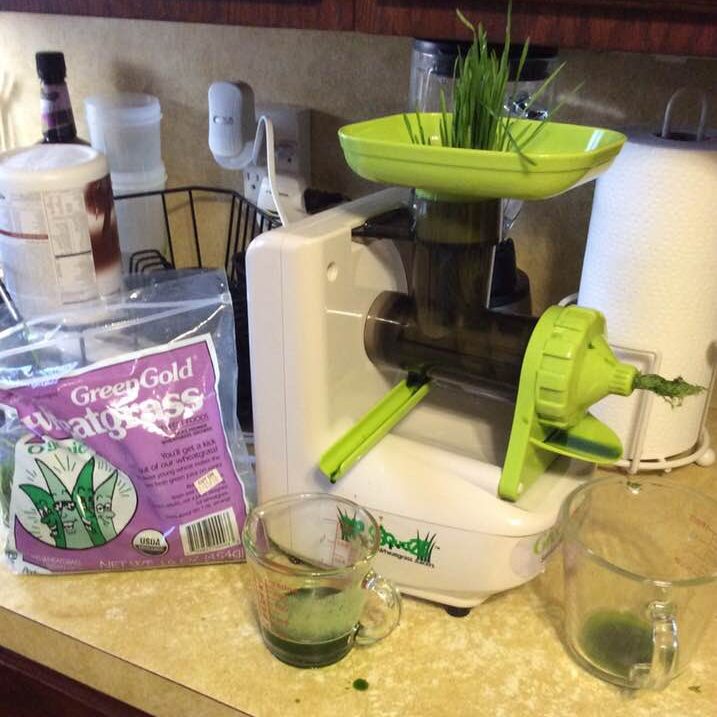 About 80% as effective (our opinion), but much more convenient. Get it delivered to your home.
More info on Frozen Here.
After over 30 years in the wheatgrass business, we've heard some pretty amazing and inspirational testimonials from our customers.  Not convinced wheatgrass is all we make it out to be?  Don't just take our word for it.
"When I gave my father 2 ounces of wheatgrass, twice a day, it really started to make some incredible changes [in his health]. "
-Mike Bonasera
(Father's Heart Disease)
"Try wheatgrass for 1, 2, or even 3 weeks to see how it can change your life."
-Aniello Ricchiuti 
(Cancer Survivor)
"Its Green, but its like Gold!"
"I used to be 230 lbs.  This really helped to trim the fat and make me want to go running"
-Rap Artist Styles P
(Owner of Juices For Life)