These 6 hip juice bars are setting the scene for a healthy lifestyle in NYC. You can get The Green Shot at these juice bars in Manhattan.
With over 49 locations in New York, this fast-growing juice bar chain is dominating the juice bar industry.  Perfectly located within Equinox Fitness Centers, gym goers don't have to go far for a great pre-workout boost.  Their iconic cold pressed 'Wheatgrass with Love' juice is made with Perfect Foods Wheatgrass! Everything that they produce is USDA Certified Organic.  The juice options are endless with a number of green juices made with cucumber, kale, dandelion, celery etc… and fruit juices.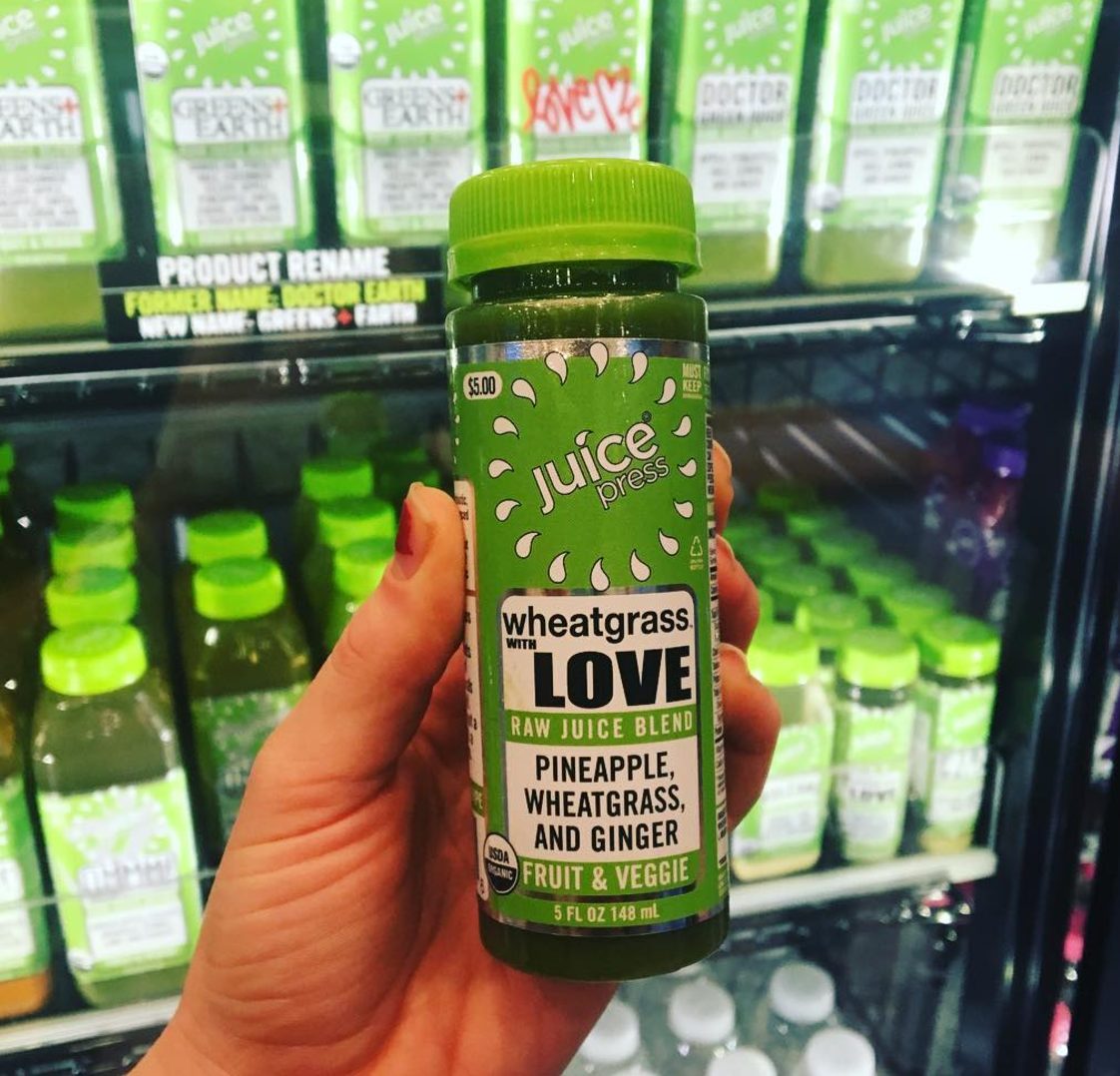 The people of Chelsea are flocking to this trendy cafe for fresh juices, smoothies, salads, and sandwiches.  They make eating healthy easy.  The best part is that they juice Perfect Foods Wheatgrass Fresh! Drinking wheatgrass within 15 minutes of it being juiced is the only way to receive all of the nutrients.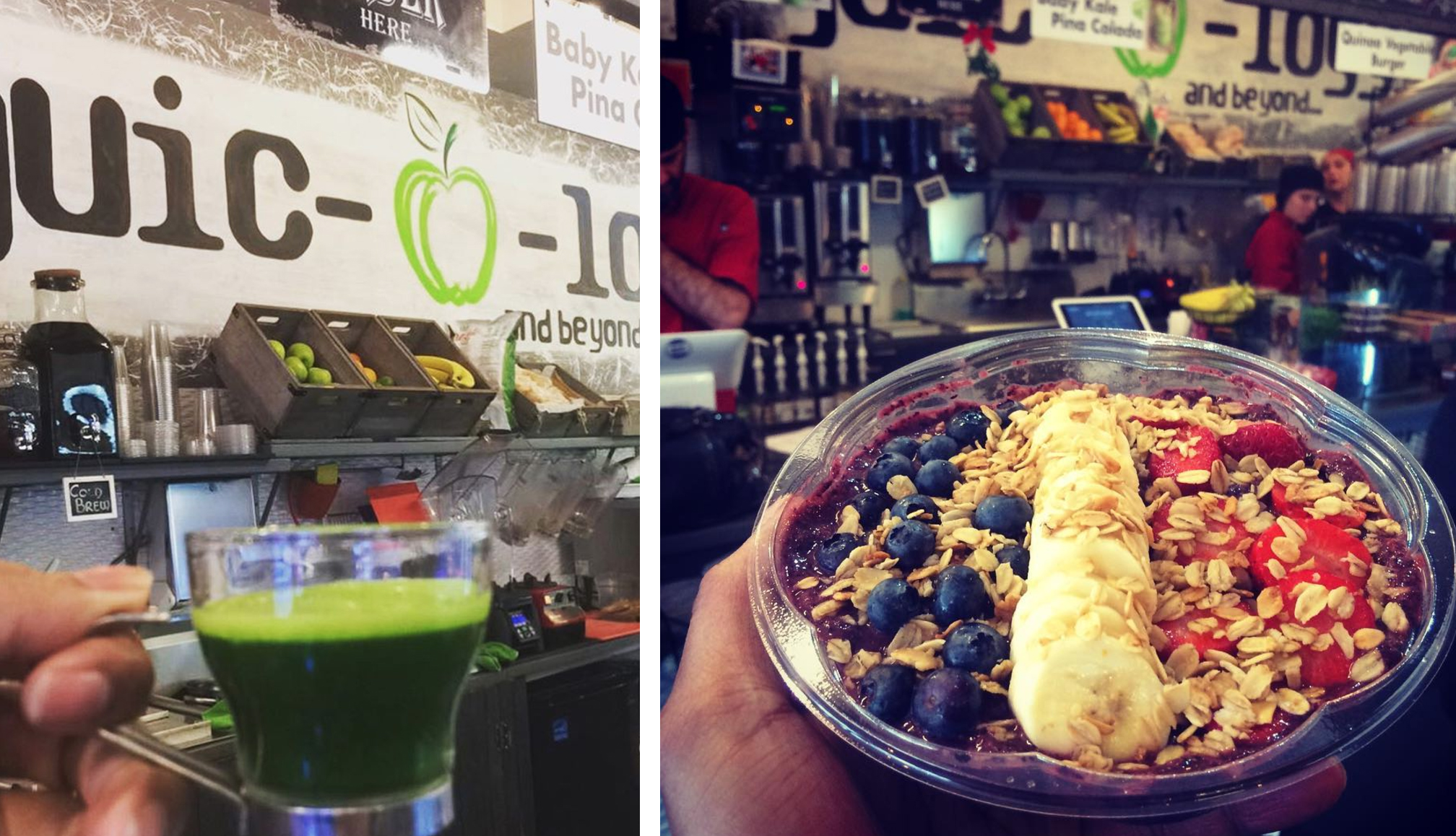 Chelsea
1387 8th Ave, New York, NY 10001
212.695.8423
Melvin is a juicing legend in New York. He worked years in a juice bar in Greenwich Village and has now collaborated with
Miss Lily's
Jamaican Cafe.  Melvin's friendly personality and organic fresh juices bring in continuous crowds.  Our favorite is the watermelon juice.
So Refreshing!
Be sure to check out Lily's for Brunch. 
– Perfect Foods fresh wheatgrass juice, AKA The Green Shot is served here-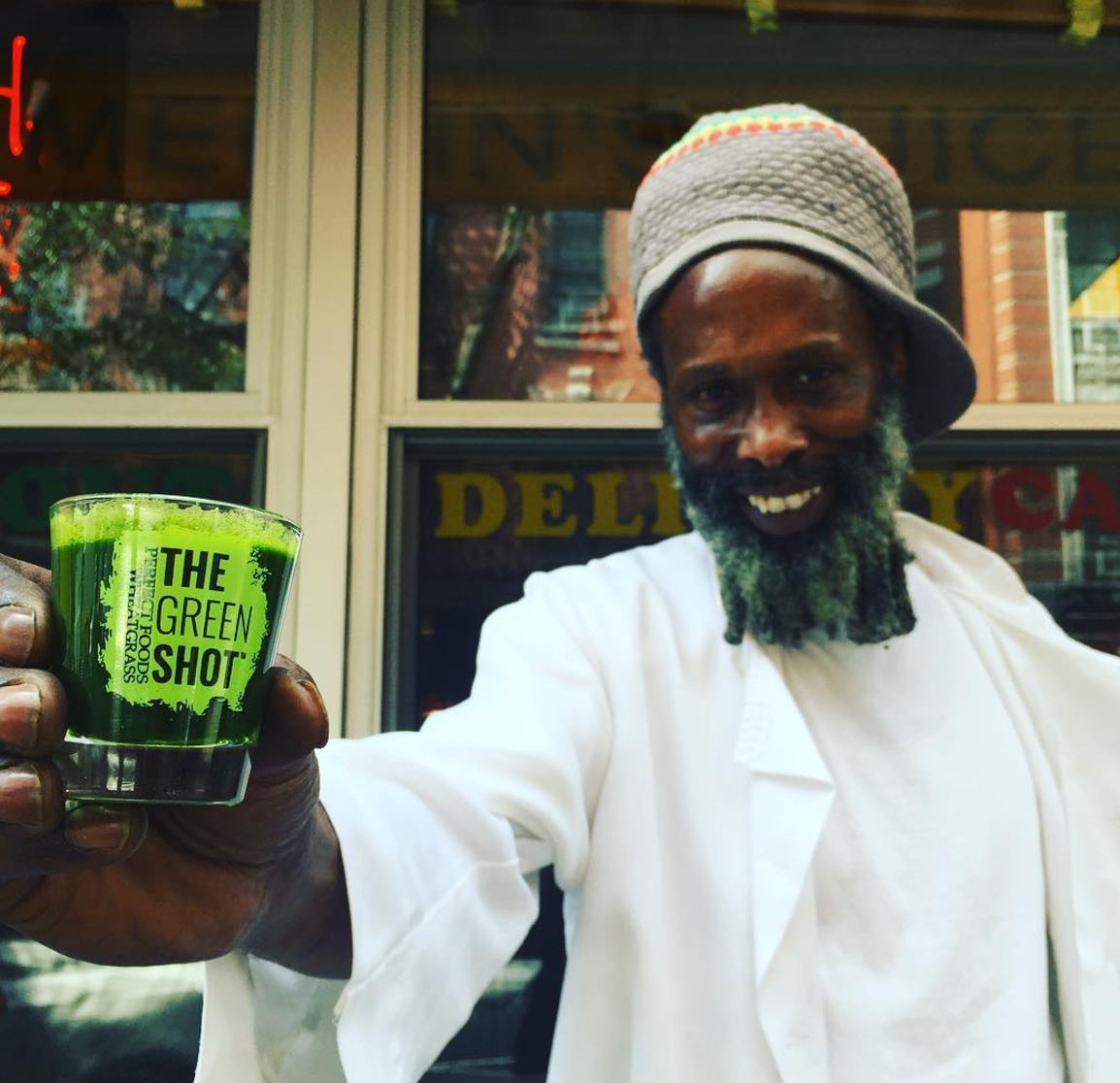 Greenwich Village
130 West Houston Street
New York, NY 10012
212.812.1482
4. Freshark Juice Bar & Grill
This bright & playful new juice bar chain originates from Long Island. They recently launched their first store in Manhattan this October (2016).  Freshark has an assortment of tasty fresh juices like 'Friends with Benefits' (kale, apple, cucumber, celery). Gymgoers, families and friends go to Freshark for salads, sandwiches, quinoa bowls, and raw power balls!– Perfect Foods fresh wheatgrass juice, AKA The Green Shot is served here-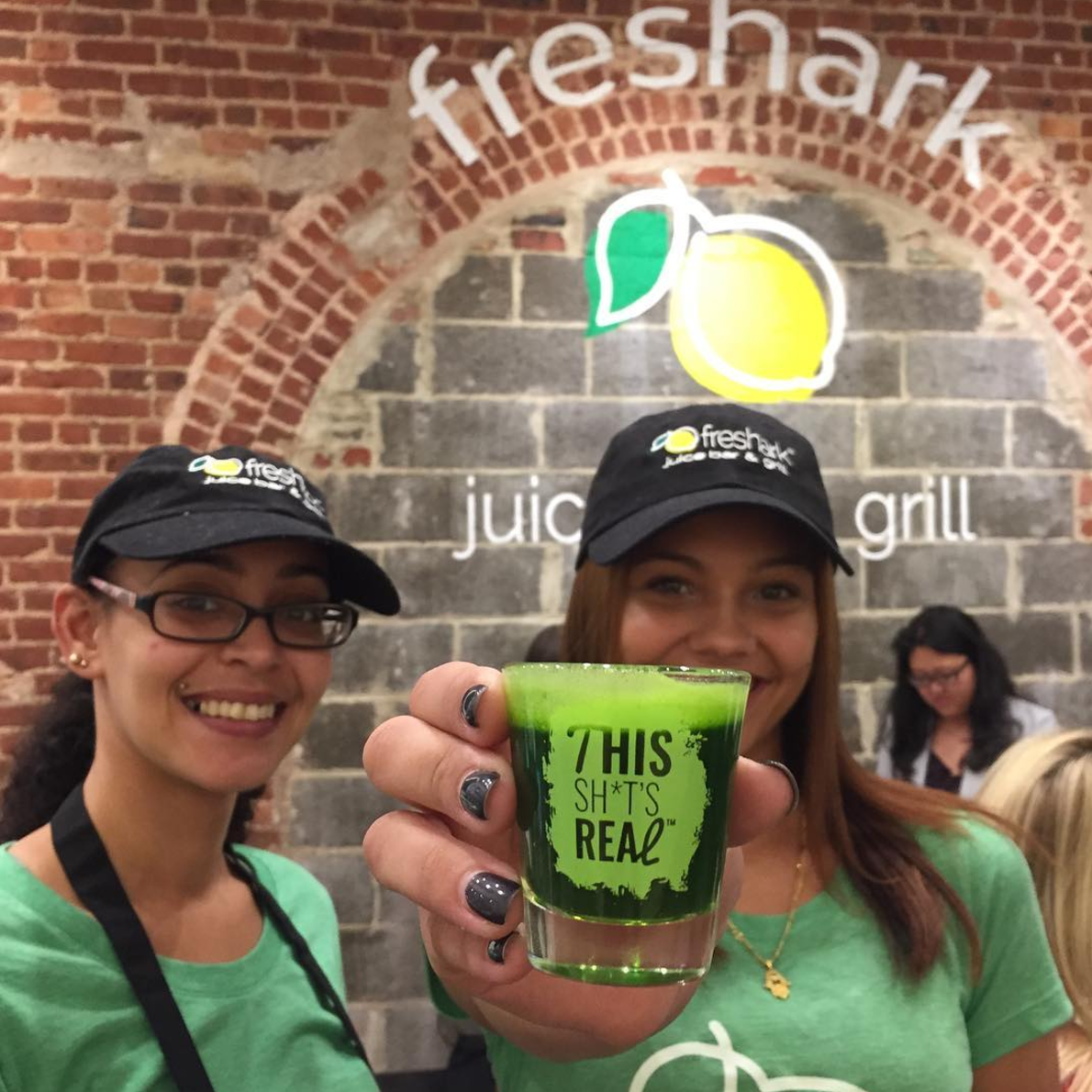 Manhattan
1026 second ave
New York, NY 10022
646-678-5013
Long Island
1312 sunrise highway
Rockville Centre, NY 11570
516-764-2881 
5. Oasis Jimma Juice Bar
Abdi grew up in Ethiopia working in his father's homeopathic clinic.  When he came to America, he was inspired to help bring fresh food and beverages to New York City. The juice bar specializes in fresh juice like 'The Root Juice' (Sweet potato, beet, carrot, ginger, mint and papaya.) They also have soups, salads, and sandwiches.  Their Sambusas are also amazing.– Perfect Foods fresh wheatgrass juice, AKA The Green Shot is served here-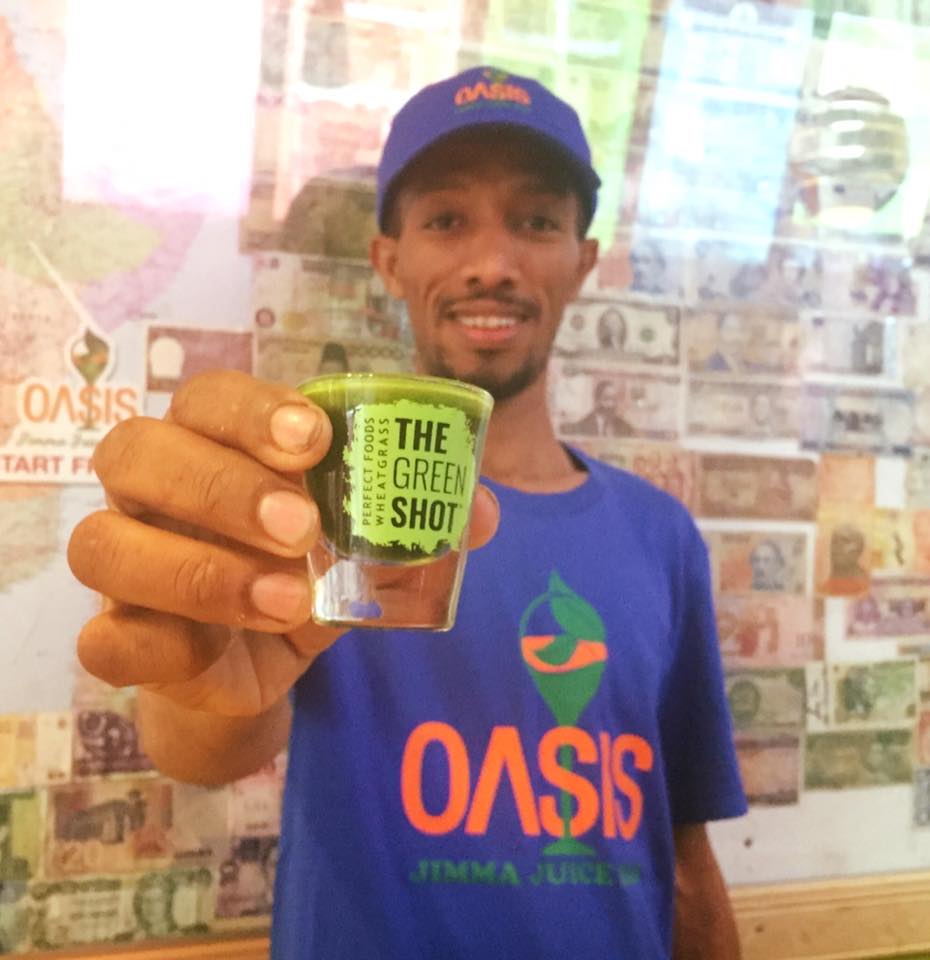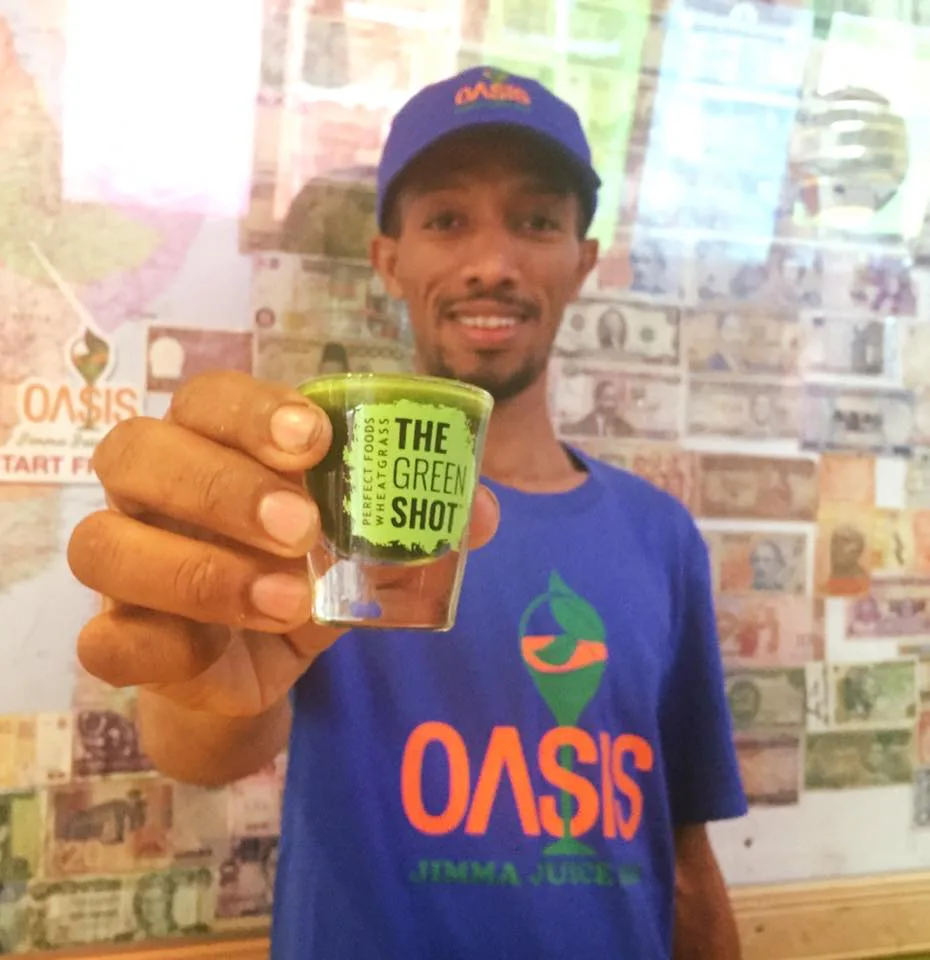 In 1996 Liquiteria pioneered the original cold pressed juice in New York City starting in the East Village.  They now have 6 locations throughout Manhattan, plus more in Boston. Liquiteria has a number of cold pressed juice cleanses and even a 12-month cleanse membership! They also have amazing smoothies and Acai bowls.– Perfect Foods fresh wheatgrass juice, AKA The Green Shot is served here-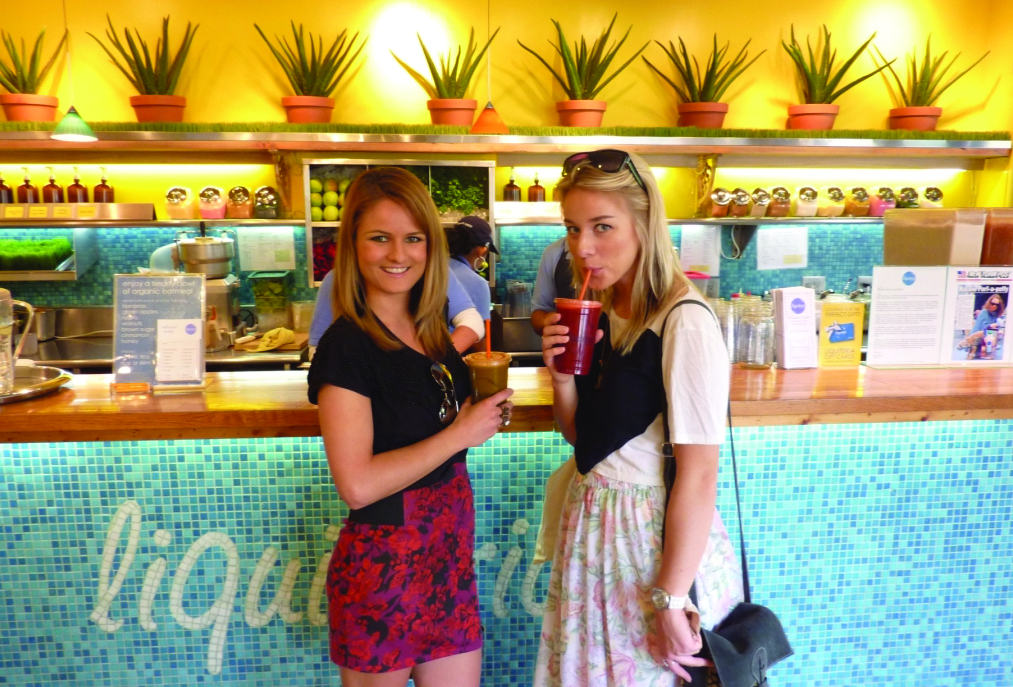 East Village (Original)
170 Second Avenue
Corner of 2nd Ave. and 11th St.
New York, NY 10003
212.358.0300
Chelsea
102 8th Avenue
Corner of 8th Ave. and 15th St.
New York, NY 10011
212.929.0002
Union Square West
26 East 17th Street
Between Broadway and 5th Ave.
New York, NY 10003
212.243.3555
Union Square East
145 4th Avenue
Corner of 13th St. and 4th Ave.
New York, NY 10003
212.460.0004
West Village
402 6th Avenue
Corner of 8th St. and 6th Ave.
New York, NY 10011
212.561.3386
Interested in trying wheatgrass? Take the 5-Day #GreenShotChallenge
Drink wheatgrass every day for 5 days! Sign up at greenshotchallenge.com to start your journey towards personal growth and happiness!