Juice Bars / Wholesale Wheatgrass
Now Serving Over 400 Stores Weekly in the NY Region
When we started growing wheatgrass back in 1982, there were only a handful of Healthfood Stores or Juice Bars in the NY metro area.  Now we make direct deliveries to well over 400 on a weekly basis on our routes.
No one in the wheatgrass industry has more experience, our proven reliability, or as high a quality product & service as Perfect Foods.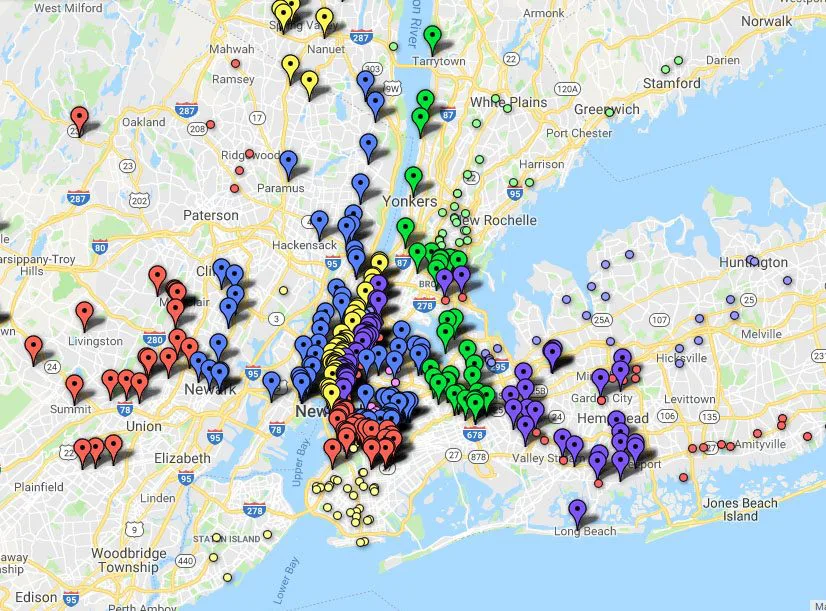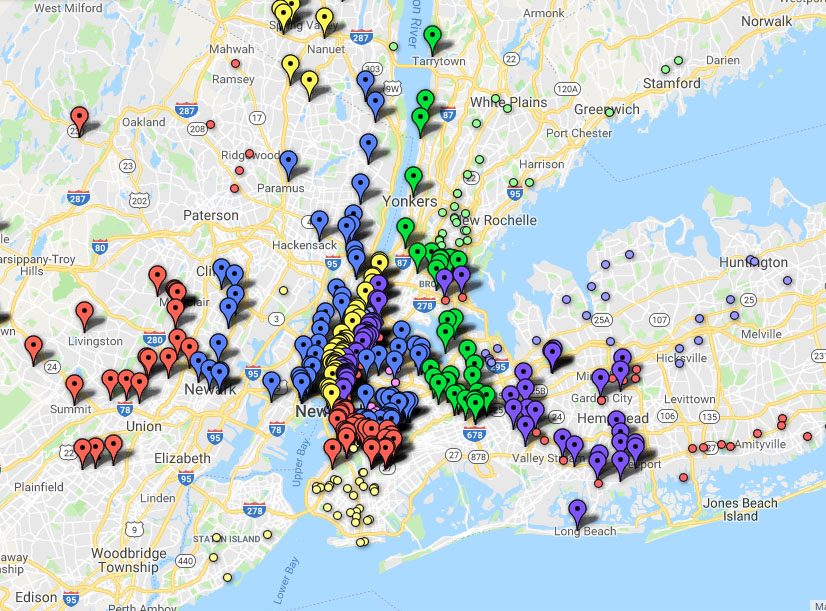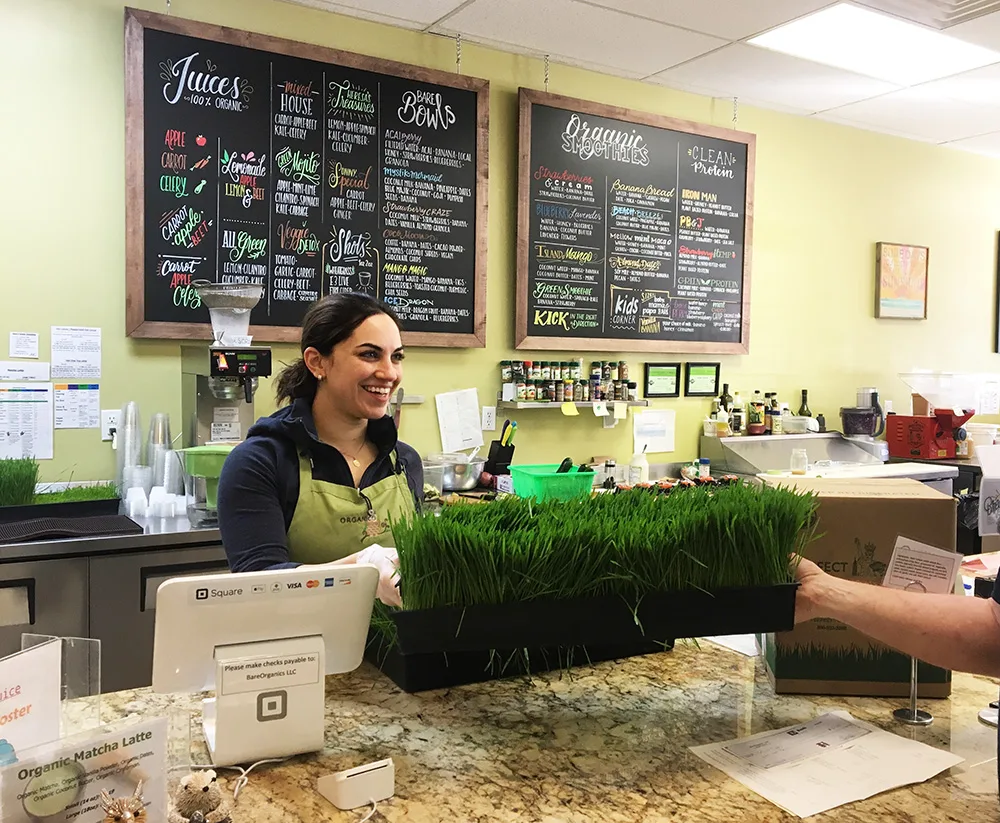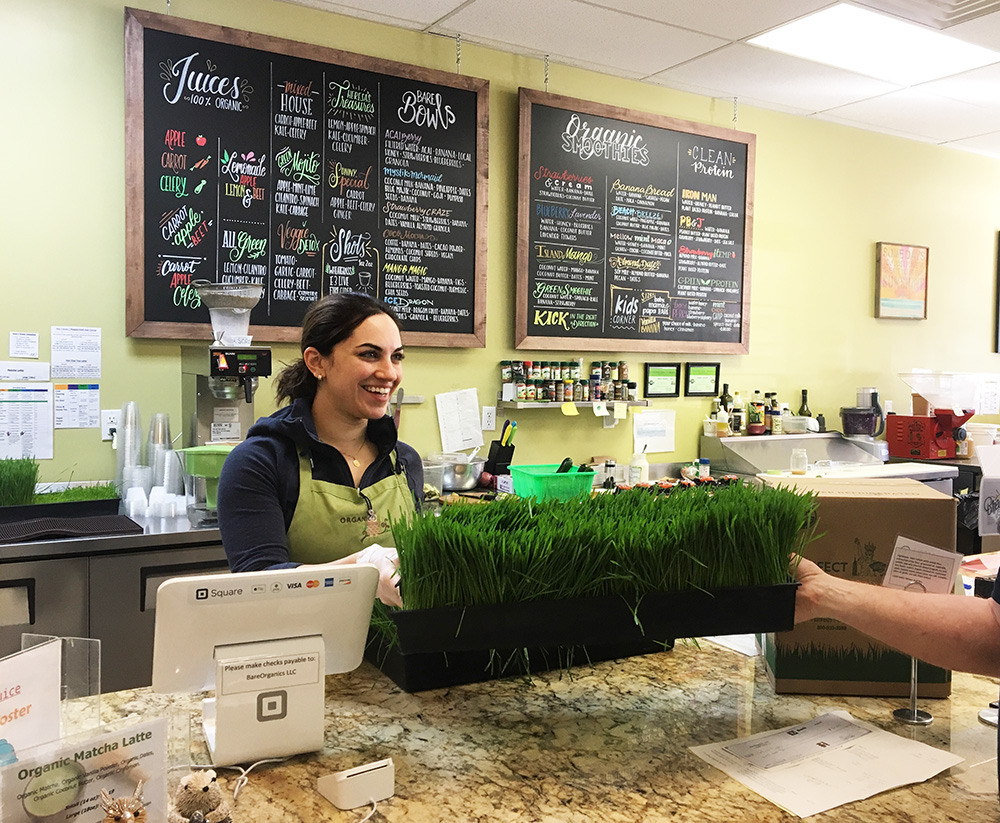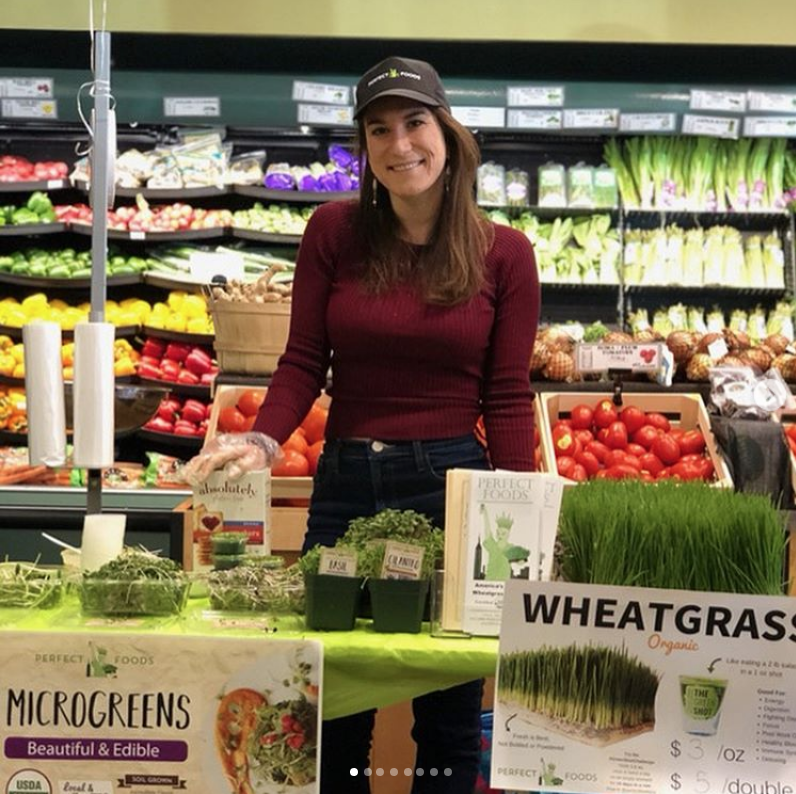 Call to schedule a free demo to educate your customers about wheatgrass and give out free samples of the juice.  We set up a table in your store,  give out free shots of juice, literature about wheatgrass, and answer questions for about 2 -3 hrs.
Set Up a Wholesale Account Today  Contact Us
Not in our region or need a last minute order? Order from our Distributors.
Juice Bar Products/Equipment
Your equipment will be critical to the success of your  juice bar.  Let us help you pick what's best with our expert experience. 
You'll need a Commercial Wheatgrass Juicer to juice wheatgrass at your juice bar.  Our recommended model is the Wheatgrass King Juicer, of our own design.  We offer discounted pricing for our juice bar accounts, but we do NOT offer payment plans. 
On a tight budget?  We understand, but please trust us, household models will break and forget about hand-crank juicers (your biceps will thank you).  However, you can consider asking us if there are any good used machine options.
Also know that we carry  Commercial Fruit & Vegetable Juicers.  Perfect Foods does juicer repairs, carries parts, and has spare machines for short-term rentals.
After over 30 years of experience in the juice bar industry, we have become experts at the juice bar scene and have seen hundreds of juice bars and their successes/failures. We can help you make a beautiful and successful juice bar without any background knowledge. Our consultations are designed to fit your individual needs and typically include: a full menu design and recipes, recommendations for juicer equipment, layout design of the juice bar and unique tips that can help your business flourish and get you started.
A few well known locations we have done consultations for: 
Food Emporium Union Square
Empowering Nutrition – now in LA Fitness
Shake N Swirlz
Greens Natural Market
How to promote wheatgrass
1. Display Posters & Literature
Ask us for free posters to promote wheatgrass.  Put up a 2-sided poster on your front door so that customers can see it going in and out of the store.  You can also put posters on your front window and at the juice bar so that consumers can see that you sell this specialty item from the street and from inside the store.
Sizes: 5″ x 7″ , 8.5″ x 11″ , 11′ x 17″, 1.5′ x 3′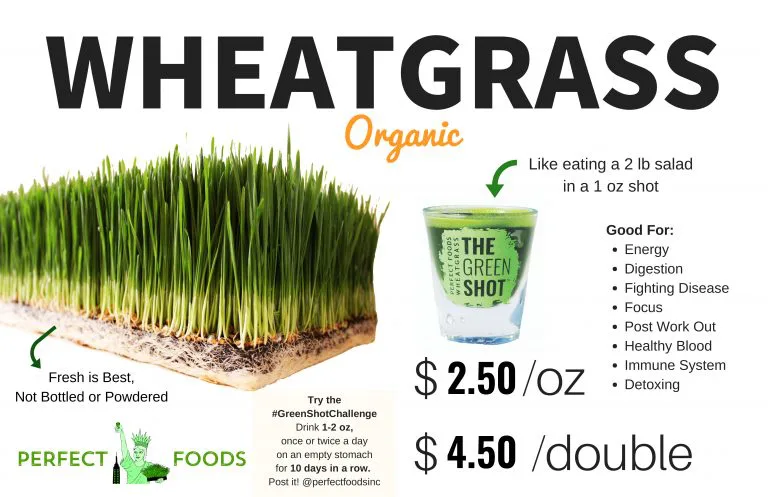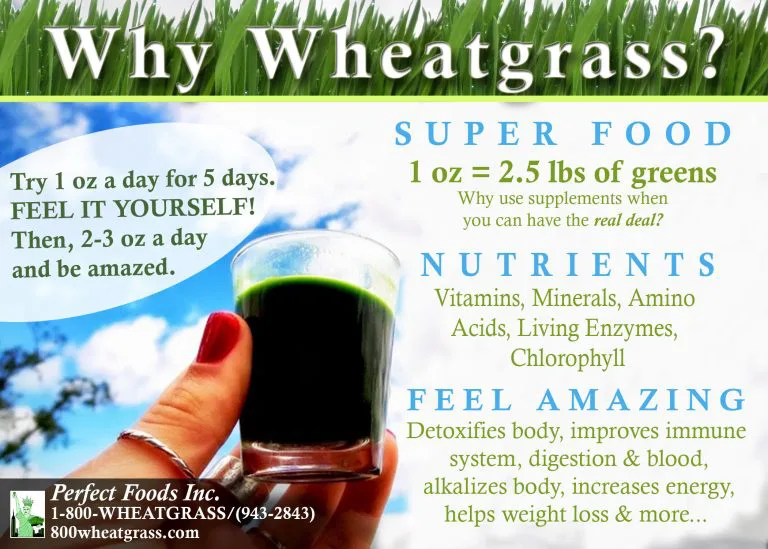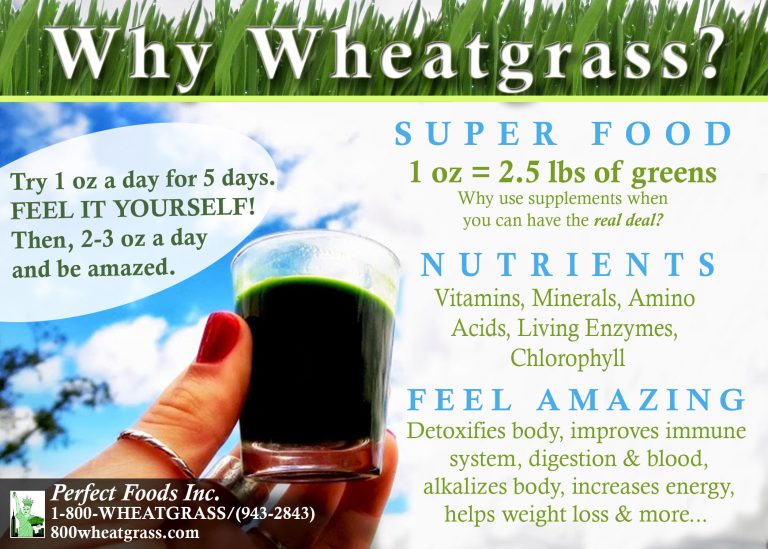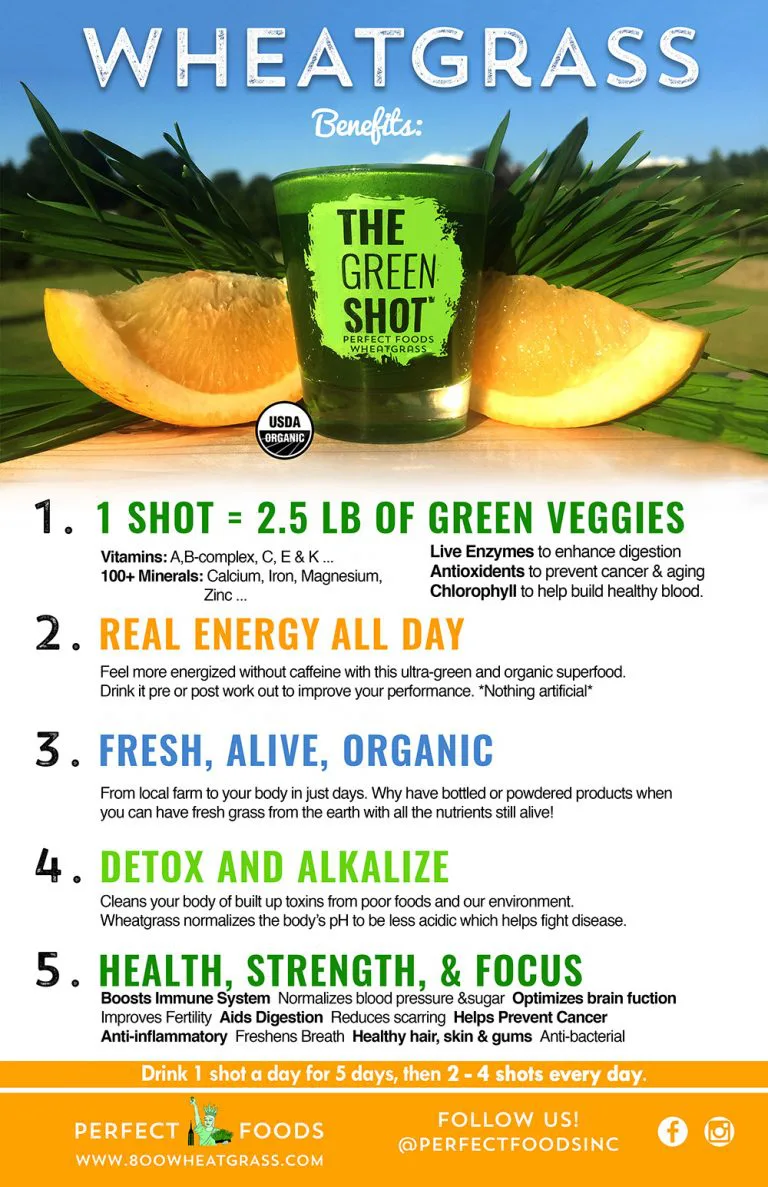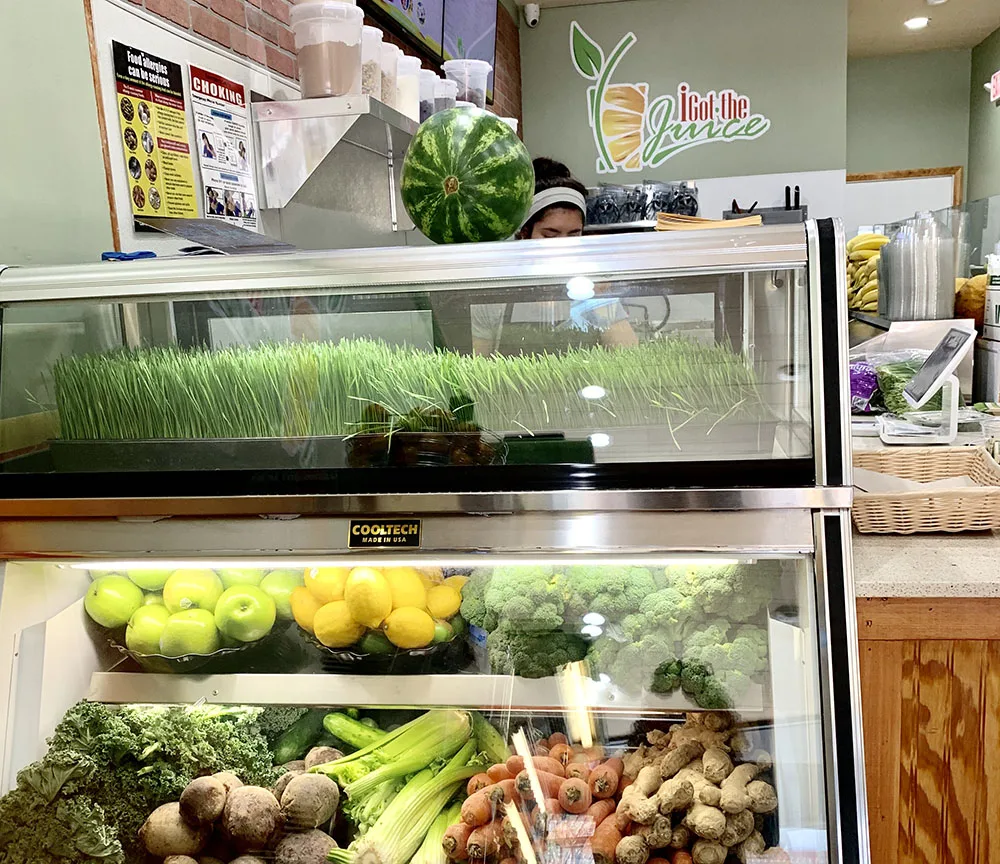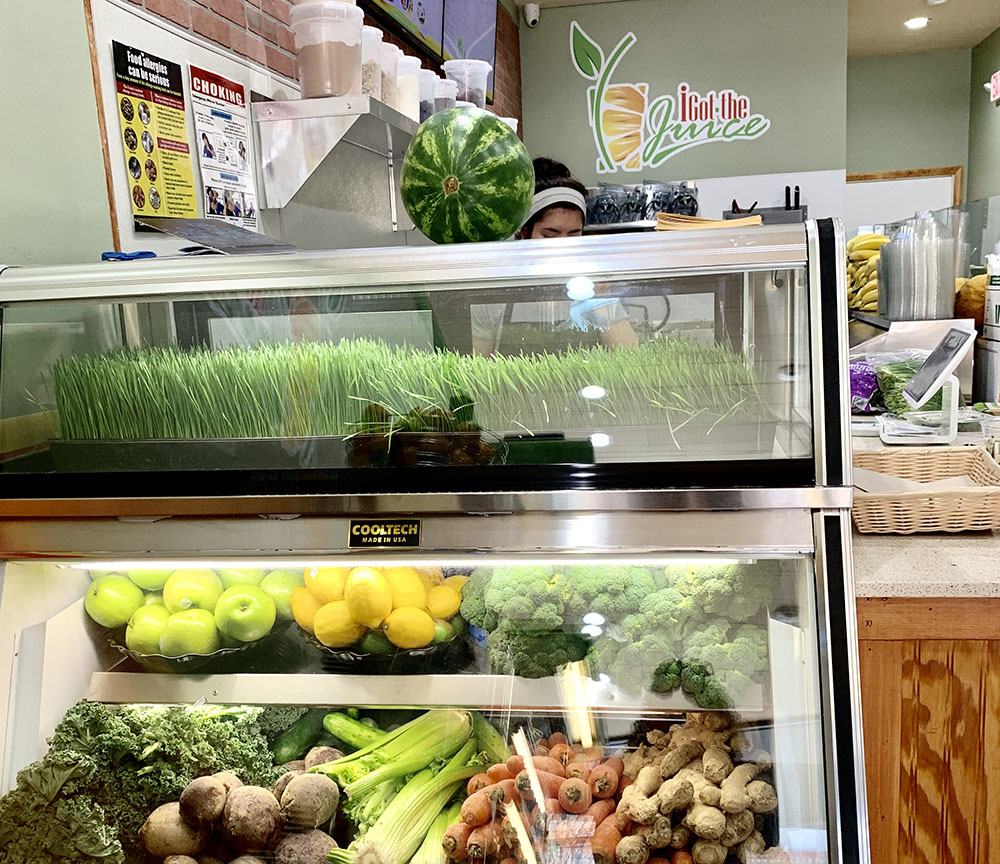 2. Display Fresh Wheatgrass
Wheatgrass does require refrigeration, however, if you go through at least 1 tray daily, you can display it for a few hours outside the fridge without compromising quality too much.  (note: you cannot do this for multiple days)
Display trays in your store window, on top of the juice bar counter or in glass refrigerated space so people who don't know what it is will ask about it. 
3. Green Shot Challenge Cards
Offer your customers our  Green Shot Challenge Punch Cards to motivate them to come in every day for 5 days to drink wheatgrass and on the 5th day they get one free. The idea is, you don't feel the benefits of wheatgrass unless you drink it every day for 5 days.
For every 5 cards filled out with emails given back to the driver with emails , we give you a free wheatgrass tray during promotional times.
After they are done with the 5 day challenge – give them the 10 day challenge.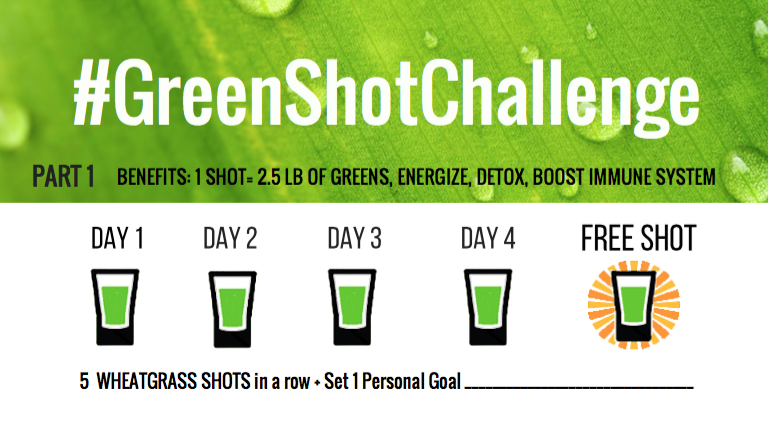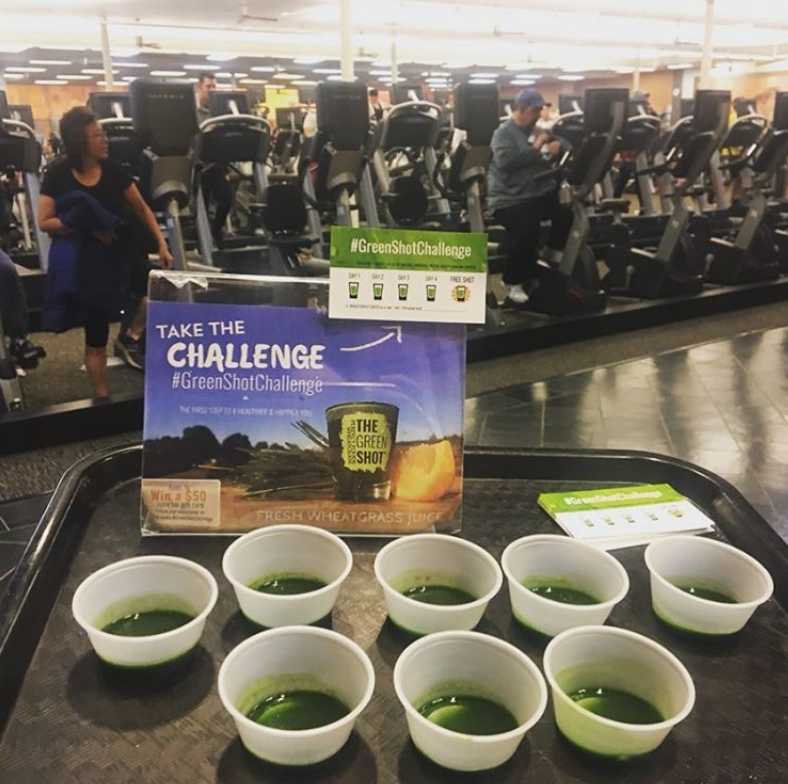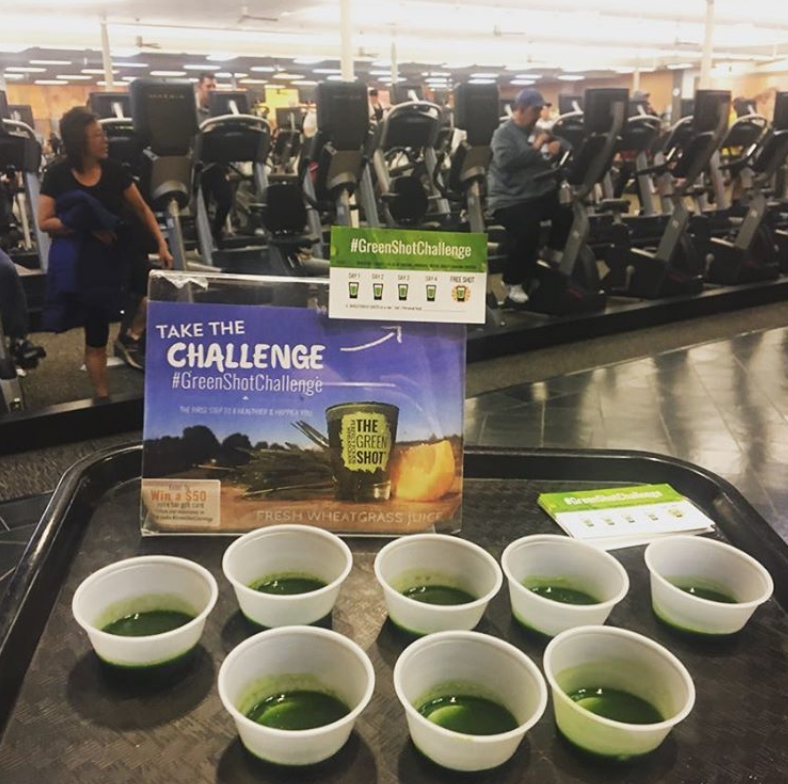 4. Train staff to give out samples
The most successful juice bars are the ones that have staff that are educated on the benefits of their products and promote it themselves. Take a handful of wheatgrass during lunch or breakfast and juice it up for customers to have samples.
Let us determine your weekly delivery day based on our routes and your location.
Our fresh products should have a shelf-life that exceeds 7-10 days with proper storage. (Try not to skip weeks so your product is always fresh)  
The wholesale minimum order is $35 of product + $4 delivery fee.
Register or Contact Us for our wholesale pricing catalogue.
Place your order the morning of the business day prior to your delivery. 
(Ex.  Delivery Day = Tues,  Order Day = Mon. Morning)
We offer an order reminder service via phone call, text, or email.  Please work with us to provide your order in a timely manner as all product is cut fresh to order the afternoon before your delivery, and invoices must be generated. 
Orders processed (if possible) after our 2 PM cutoff will incur a $5 Service Fee.
We come to you with your fresh-to-order Wheatgrass & Microgreens!  
We also provide free posters and literature to display.
5. Store Your Wheatgrass Well!
Proper storage/rotation of your wheatgrass is critical to your success.  If a customer is served poor product, they might never return!  Follow these important tips to have the highest quality wheatgrass, and earn the most profit at your juice bar with minimized waste.
Keep your greens at 35-380F at all times!
Wheatgrass kept at room temperature will quickly yellow and spoil within 1-2 days.  
If you insist to display wheatgrass unrefrigerated, consider ordering a small or medium height tray, allowing you to grow it yourself in the store (this is not highly recommended).
Make sure to use any older product from a prior delivery first by storing the old and new product separately.  Consider having a storage rack designated for wheatgrass.  If product is still usable, but you are overstocked, consider making frozen juice, for a convenient to-go option for customers that also reduces your waste.
Wheatgrass trays are still living plants which even while refrigerated, will continue to grow very slowly.  Eventually, after a few days, trays can dry out and require watering.  Inspect the soil/roots to see if stiff or dry.  Water over your sink around the outer edge of the trays and tip at an angle to allow excess water to drain off.  Properly watered trays will provide a much higher juice yield.