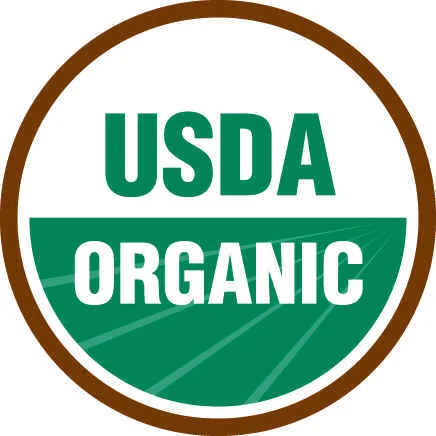 Foods Alive – Italian Zest Snack Crackers – Raw Vegan (4oz)
Say hello to the cracker with a purpose and goodbye to constipating crackers.
With a special blend of Italian herbs that compliments the great taste of garlic, onion, and tomato, this is the perfect snack or addition to any meal. This is a truly unique snack with a superb savory flavor, if you like any Italian cuisine, this cracker is for you! It's like a pizza stuffed in a cracker. Ah, a little taste of Italy!
HIGH QUALITY
Made in the USA, where we use low temperatures to dehydrate and preserve the vital living enzymes and essential nutrients.
Organic, Non-GMO, Vegan, Gluten-Free, Keto-Friendly and Kosher.
Did you know that the flax seeds in these crackers are still ALIVE? Yes, they are! Just soak them in water and then plant these bad boys in the dirt and flax plants will shoot up from the ground. Pretty nifty, aye?! These would be great for a child's science fair project!
High in fiber, contains Omegas 3, 6, and 9, along with protein and many other valuable vitamins and minerals.
Calories from fat: 85. Keto-friendly – net carbs: 0.5! These gluten-free crackers are nutritious, healthy, versatile, and satisfying! Excellent choice if you're hardcore low-carb or keto and looking for something filling.
Besides just being an overall healthy treat, these are ideal for anyone, including athletes of all levels, who want to build and maintain muscle but don't want to compromise dietary beliefs or practices. In other words, these are suitable for those seeking plant-based alternatives to casein, whey, egg, meat, and poultry.
It delivers all of the essential amino acids to meet human health standards of consumption, as well as vital branched-chain amino acids (BCAA) which are important for continued muscle growth and recovery between workouts or adventures on the hiking trail.
BE CREATIVE
Great whole flax snack crackers that are tasty, healthy & crunchy. These crackers are sturdy and won't fall apart no matter how you use them.
Filled with Italian spices, these crackers are a perfect alternative to wheat and unnecessarily sweetened crackers. These crackers can hold their own with any of the typical, carb-heavy, overly-processed ones.
They taste amazing right from the bag or with a sidekick like hummus, salsa, or guacamole.
Try crunching them up to sprinkle on your salad, soup, or chili. Or crush them up to use in your next pizza crust. The possibilities will surprise you!
INGREDIENTS
Gold flax seed*, tomato powder*, minced onion*, herb blend* (basil*, parsley*, marjoram*, oregano*, rosemary*, thyme*, sage*), Himalayan pink salt, granulated garlic*.
*Organic Ingredient
Shelf Life: 1 Year
Size:  4 oz