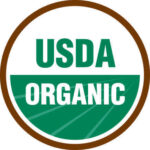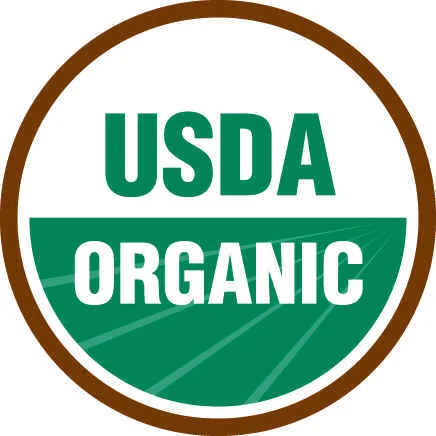 1 Week Immune Boosting Kit - Beginner
1 Week Immune Boosting Kit - Beginner
All the greens you need for one week!
Easy, fresh, locally grown, and trusted source.
A simple 1-week detox to support your immune system. Recipes & how to use included. The most nutrient-packed superfoods packaged in for 1 week supply.  Only available for Direct Delivery in the Tristate Region, or Farm Pickup in Goshen, NY.
1 Week Immunity Boosting Kit Includes:
10 oz Frozen Wheatgrass Juice Shots – Single Servings
1 Broccoli Microgreen (2 oz)
1 Sunflower Microgreen (4 oz)
1 Color- Mix Microgreen ( 1.5 oz) – Arugula, Radish, Cilantro, Mustard, Broccoli
1  Dark Chocolate Covered Coconut Snack (Organic Raw Sprouted) – Just for fun!
We Suggest To Feel Your Best:
Day 1 – 4: 
1 oz Frozen Wheatgrass Juice in the morning on an empty stomach
1/2 Package of Microgreens in 1 smoothie, salad, or sandwich
Day 5 – 7:
2 oz Frozen Wheatgrass Juice (1 in the morning and 1 in the afternoon)
1/2 Package of Microgreens in 1 smoothie, salad or sandwich
Recipe Ideas:
1 Sunflower Smoothie 

Have it for breakfast or lunch.
1/2 package of sunflower microgreens
3 strawberries
1/2 banana
6 oz water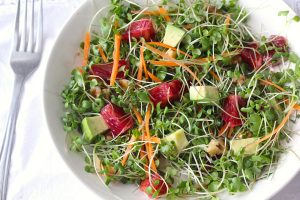 1 Broccoli Microgreen Salad

1/2 package of broccoli microgreens
cucumbers
grapefruit
beets
spinach
sunflower seeds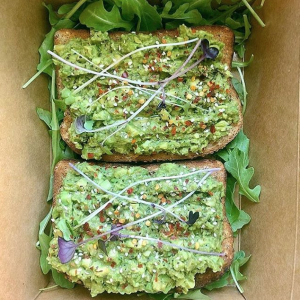 1 Avocado Toast 

Spread 1/2 an avocado on gluten-free or whole-grain toast or a flax seed cracker and sprinkle on color-mix microgreens with salt and red pepper chilly flakes
1 Broccoli Microgreen Smoothie

1/2 package Broccoli Microgreens
3 slices pineapple
1/2 avocado
handful of spinach
flax seeds
6 oz water/fresh apple juice/ coconut water